2014 Legislative Report of VA General Assembly:  Top 12 Wins and Losses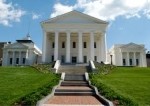 Elections Matter — Friendly or Hostile? — Gridlock Reigns
With the 2014 session of the VA General Assembly now history, the final score on our top 12 "Family Friendly" bills gives us little to cheer about. Only two of those bills were approved, and ten others were defeated outright by the Democratic-dominated Senate.
However, although there were few wins, we can at least celebrate the defeat of numerous "Family Hostile" bills, thanks in large part to the pro-life, pro-family, and pro-freedom champions in the Republican-dominated House of Delegates.
Elections Matter; Gridlock Reigns
Yes, Virginia, elections do matter. Pro-life, pro-marriage, and pro-freedom Republican majorities in the Senate as well as in all three of the state-level positions have been replaced by Democrats who are hostile to those values.
As a result, the Democratic majority in the Senate worked to defeat the "Family Friendly" bills passed by the House Republicans and, conversely, the House Republicans worked to defeat the "Family Hostile" bills passed by the Senate Democrats. Stalemate.
Unfortunately, it didn't end there. When the Democrats couldn't get their way through the legislative process, as was the case in their efforts to repeal the Marriage Amendment, Attorney General Mark Herring simply did an end-run around the legislature and worked to overturn the law with help from Governor MacAuliffe and an Obama-appointed federal judge in Norfolk.
The Wins, the Losses, and the Holds
In summary, Section I below shows the two "Family Friendly" bills that passed, as noted in green. Section II lists the 10 "Family Friendly" bills that failed to pass, as noted in red. Section III lists in yellow the seven "Family Hostile" bills that, thankfully, were all defeated. Finally, Section IV shows the two remaining issues that are being held over for the Special Session scheduled for March 24.
For more information on these and other bills, go to www.virginiageneralassembly.gov.
—————–
Section I:  Wins! "Family Friendly" Bills:  Passed!
1. Free Speech of University and Public School Students (HB 258, Lingamfelter: Protects free speech on university campuses. (Passed House 99-0; Passed Senate 40-0.)
– SB 236, Carrico: Codifies right of public school students to express religious viewpoints. (Passed Senate 20-18; Passed House 64-34.) However, it faces threatened veto by Governor McAuliffe.
2. Free Speech for VA Chaplains (SB 555, Black): Prohibits censorship of religious content of sermons by chaplains of the Virginia National Guard or Virginia Defense Force. (Passed Senate 37-0; Passed House 69-29.)
Section II. Losses: "Family Friendly" Bills:  Failed to Pass
1. Standing to Defend Laws (HB706, Gilbert): Gives legislators legal "standing" to defend Virginia laws, such as the marriage amendment to the VA Constitution. (Passed House 65-32, Defeated in Senate.)
2. Human Trafficking (SB 453, Obenshain; SB 373, Edwards): Creates new category of felony-level crimes for trafficking in persons for forced labor or sexual servitude. (SB 453 incorporated into SB 373; passed Senate 40-0; Defeated in House.)
3. Home School Participation in Public School Sports Programs ("Tebow") (HB 63, Rob Bell): Requires school boards and VA High School League to develop guidelines for home school participation in public school extracurricular sports programs. (Passed House 60-39; Defeated in Senate.)
4. Article V Convention of States (HJ 9, Lingamfelter): Proposes convention to consider Constitutional amendments aimed at restraining the abuse of power by and imposing fiscal restraints on the federal government. (Defeated 67-29.)
5. State Funding for Planned Parenthood (HB 531, R. Marshall): Bans state funding for America's largest abortion provider. (Defeated in House.)
6. Sex-Selective Abortions (HB 98, R. Marshall): Imposes criminal penalties on doctors who perform these abortions. (Defeated in House.)
7. Marriage Protection in Tax Filings (HB 444, R. Marshall): Only spouses in marriage recognized by Virginia may file VA joint tax returns or singly as a spouse.(Defeated in House.)
8. Home School/Private School Tax Credit (HB 950, LaRock; HB 239, Ramadan): (House took no action.)
9. Schools Requred to Allow Open Inquiry on Controversial Science Topics (HB 207, Dickie Bell): (House took no action.)
10. Prohibits School Boards from Administrating Student Surveys on Sensitive Topics without Parental Consent (HB 778, Wilt): (House took no action.)
III. Holds! "Family Hostile" Bills:
Defeated!
1. Add Sexual Orientation to Non-Discrimination Laws (HB 417, HB 418, and HB 419, Simon; HB 562, Villanueva; HB 815 and HB 816, Lopez; HB 883, Yost; SB 248, McEachin): (All Bills Died in Committee.)
2. Repeal Ultrasound Requirement Prior to Abortion (HB 546, Filler-Corn; HB 1056, Ward; SB617, Locke): (Both House Bills Defeated in Committee; Senate bill approved 21-20; Defeated in House.)
3. Repeal Marriage Amendment (HJ 3, HJ 11, SJ 1, SJ 5, Del. Morrissey, Del. Surovell, Sen. Ebbin, Sen. Howell): (Both House Bills Defeated in Committee; Both Senate Bills Deferred to 2015.)
4. Ban Sexual Orientation Change Therapy(HB 1135, Hope): Prohibit licensed counselors from working with children under 18 who desire to leave homosexuality or whose parents seek help. (Defeated.)
5. "Second Parent" Adoption(HB 1113, Yost, and SB 336, Howell): Change Virginia's policy of allowing only married couples or single individuals to adopt by granting any unrelated adult the right to adopt another person's child. (Both Bills Defeated.)
6. Remove Religious Exemption for Home Schooling. (HJ 92, Rust): Require VA Dept. of Education to study how local school boards grant religious exemptions for home school families. (Defeated.)
7. Require taxpayers to subsidize abortions in Virginia's federally-mandated Health-Care exchange. (SB 618, Locke/McEachin): (Defeated 22-18.)
IV. On Hold
1. Medicaid Expansion: Pending further consideration in special session.
Budget: Final action to be taken in special session